Back in the spring, I read
The Night Cirucs
a wildly enchanting novel by
Erin Morgenstern
about Le Cirque des Rêves, 'The Circus of Dreams', which is only open at night and boasts all the wonderful imaginings of the circus. It is too hard to explain but it is a love story and it is a must-read in my opinion. It is one of the best books I've read in awhile. It is the type of book that lets your imagination run wild and ever since I read it I can't stop thinking about circus inspired home decor. Now, when I think of circus inspired home decor my mind goes directly to nurseries but I think there are other ways to incorporate it into your home as well.
 Circus Inspired Stripes
A circus-inspired tent ceiling that gives just a hint of a circus theme
The red stripes are reminiscent of the big top and add flair to the room!
All over stripes have the fun whimcical feeling of the circus plus the stars on the mirror give a hint of the circus

Circus Inspired Accessories
These pillows are reminiscent of the big, bold lettering often seen advertising the circus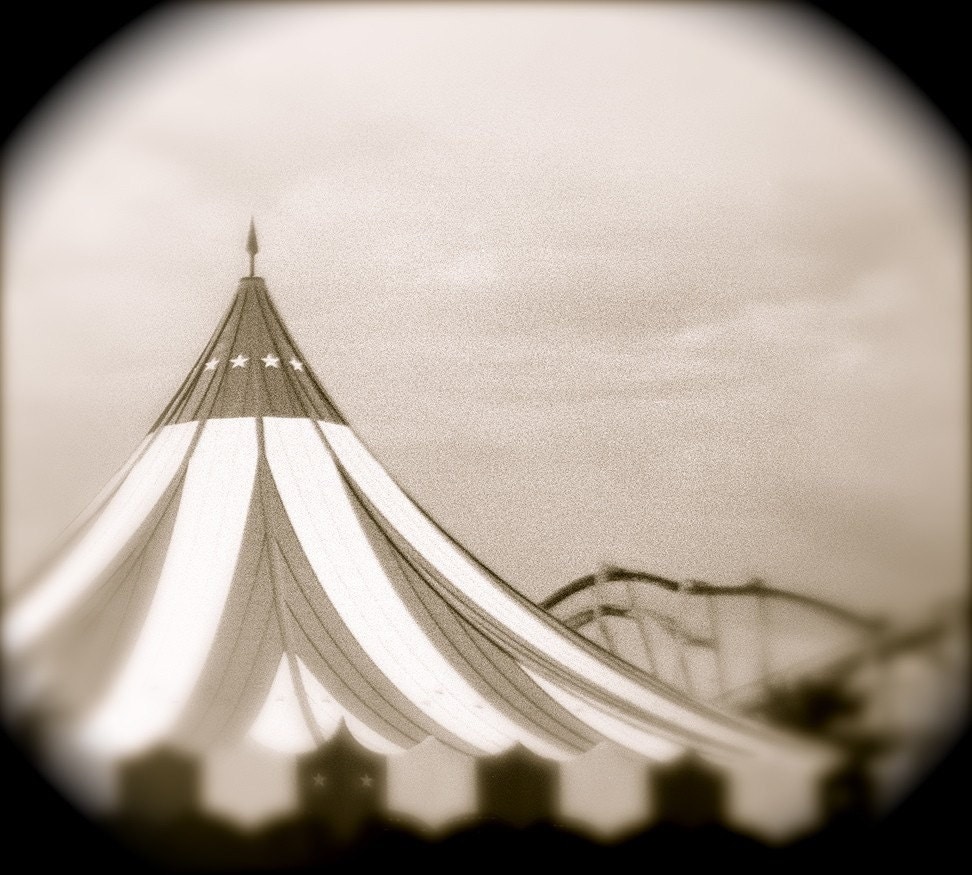 This beautiful circus inspired print would be a great addition to a dreamy bedroom


Or if you are REALLY feeling the whole circus theme you could go with this crazy wallpaper

Because I can't leave them out: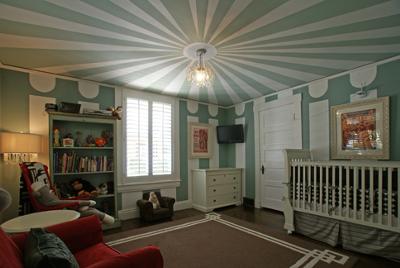 What do you think? Would you ever go for a circus inspired room? I'm not sure I'd ever be brave enough but I absolutely love the idea!
Stripes:
via
via
via
Accessories:
Nurseries: